RPN raises the bar to a level no other company offers, providing unmatched service and dependability!
Points of interest
Assembly of a business team with over 150 years combined logistics and equipment experience
Unmatched network and logistics service at competitive price
Network equality to all member auto recyclers
The ONLY enclosed transport and distribution service in the industry
Team of company drivers rather than contractors
A well-defined marketing and advertising plan
Incentive program that promotes financial savings for assisted network membership growth
Growth Plan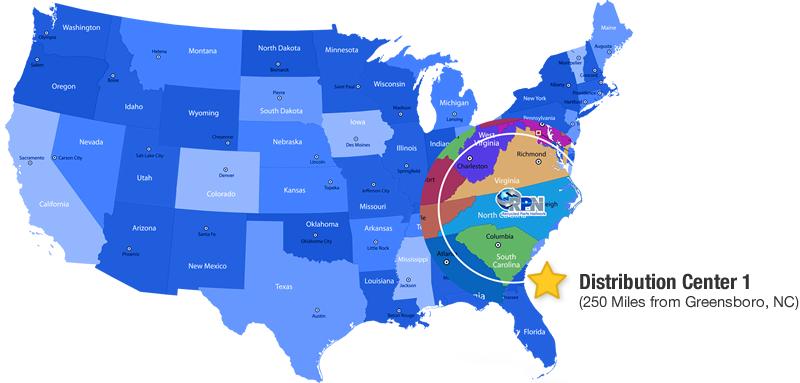 RPN USA Network launches with NC Mid Atlantic region and predicts to launch 14 more nationwide distribution centers over a 5 year business plan.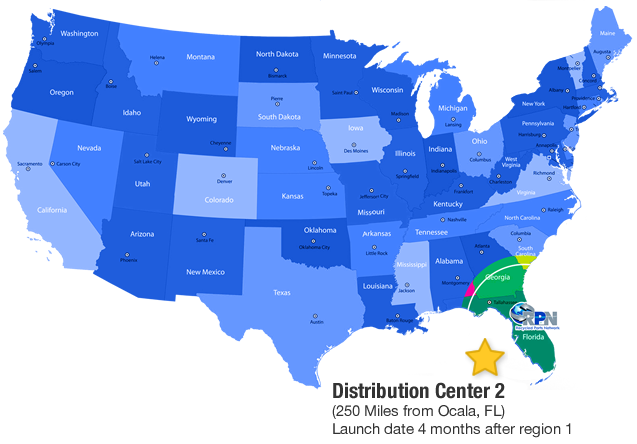 The RPN USA Network and logistical delivery system is projected to expand to a minimum of 3 regional distribution centers per calendar year with a 5 year plan of placing 15 distribution centers nation wide.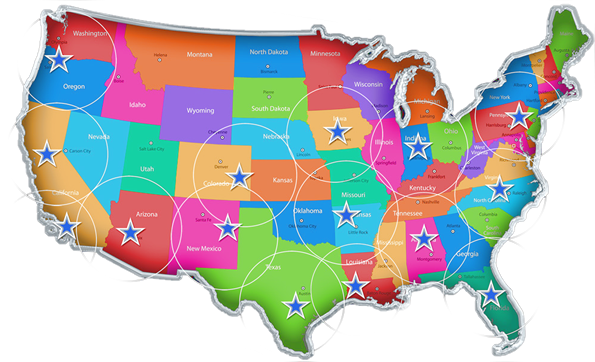 RPN projects that, within three to five years, we will offer NATIONAL SERVICE.
Scanning and Tracking
Being part of the RPN USA network means putting the latest technology in yard management and shipment tracking on your side.
Robust search tools enable you to track down the exact part you need in our network.
Network inventory data is updated in real time so you always know what's available.
Easily send quotes, turn quotes into orders, and orders into invoices with the click of a mouse.
Your complete order and delivery history is saved and searchable in the cloud making record-keeping painless.
Know exactly what you have at all times. Our system maintains a detailed account of all vehicles and parts at your yard.
Generate reports on your sales, inventory status, invoices, and more.
On-demand order status tracking.
Photo, signature proof of delivery options.
Our drivers are GPS-tracked and use the latest mobile scanning and job-tracking tools to ensure your order arrives on time, every time.
RPN USA gives all members immediate return on investment with its enclosed distribution facilities.
RPN provides unmatched service
| | |
| --- | --- |
| YES! | Enclosed distribution facilities |
| YES! | Video surveillance and recording at distribution facilities visible to you |
| YES! | All custom designed enclosed 41.5 ft. transporters - air ride equipped |
| YES! | All RPN USA transporters GPS-tracked pinpointing your parts 24/7 |
| YES! | Late model or NEW road tractors and spares in fleet at every distribution region |
| YES! | Company team RPN USA professional CDL drivers (not contractors) |
| YES! | National Marketing Representative and network sales team |
| YES! | Over a million miles of network advertising on all transporters, raising visibility and directing increased sales to member recyclers through the RPN network |
| YES! | Membership 10% discount option |
| YES! | Cutting-edge, user-friendly network tracking web application utilizing smartphone-integrated scanning technology |
| YES! | Comprehensive pallet construction, packing and shipping guide as well as free hands-on training |
| YES! | Standardized RPN USA pallet program (ensuring quality pallet exchange to you) |
| YES! | No hassle return policy with tracking co-op/Restock assist program |
| YES! | NO Part Left Behind policy: If we don't have the room to haul today we haul your part free tomorrow |
| YES! | RPN USA Network "No Lift" proprietary door and sheet metal roller system (load-unload) |
| YES! | Member financial incentive programs like the "Quick 6 yard referral" paying you $6k! |
Questions and Answers
Q: Who is RPN USA?
A: RPN USA is comprised of business individuals who share a combined 150 plus years in the specialized logistics, equipment, trucking, automotive recycling, and automobile and truck industry experience. At RPN USA we understand the importance of doing our job well, providing a specialized network and delivery service to you the auto recycler so that you can do what you do best - Sell Parts!
Q: If I join this month when will my RPN USA Network service begin?
A: Inside your membership portfolio there is a date listed when your first day begins. Distribution region #1 launch date is March 31st 2014. RPN USA projects to launch region #2 on July 31st 2014 (approx. date) with a projected goal of 3 distribution regions launched annually.
Q: Once I am ready to join the RPN USA Network how long does the process take?
A: It only takes about 45 minutes for a sales team member to work through the contract signing process.
Q: Is there a deposit involved to secure my network membership?
A: Yes, it is a first-come process and we require a deposit of $5,000 to process your membership into the RPN USA Network
How will I know what time my RPN USA transporter and driver will show up each day?
A: Your driver will show up daily within a 30 minute* window on schedule. You will have an issued time of arrival once all routing is set for your region. *See contract.
Q: Can I do less than a year commitment in the RPN USA Network?
A: No, unfortunately there are only annual memberships available.
Q: So I only pay the membership fee 1 time for life?
A: Yes, as long as you stay current in the RPN USA Network system you will never incur the membership fee again.
Q: Can I afford to become a member of the RPN Network?
A: Yes, and as an auto recycler you must ask yourself, "How can I reach new customers and markets in this highly competitive time?" The answer is simple: by joining the RPN USA Network you can make rapid daily sales by sharing inventory access with all your fellow members. No time is lost shopping for a freight carrier. You simply put it on your RPN USA daily truck and you know this fixed cost.
Q: Do other Auto Recyclers know about the RPN USA Network?
A: As we all know, good news travels fast. You can be sure that you want to be in the RPN USA Network because your competition likely will be a network member.
Q: Once I pay my membership then what?
A: After deciding how you will choose to pay your network membership fee, you will then work with your RPN USA team member to schedule software training, packing policy training and other areas of program preparation.
Q: Do I have to purchase all my pallets and packing materials from the RPN USA Network?
A: No, as a member you can manufacture your own pallets and source your packing materials wherever you choose. RPN USA provides you with specifications for pallets and packing materials to meet system requirements. These shipping standards maintain shipping consistency and integrity without obligation to purchase pallets from us.